Women make up almost half of the working population in Belgium. More and more organisations are becoming aware that equality is a key factor to improve performance, which requires the talents of both women and men. But despite increased awareness of the importance of gender equality and legal equality between men and women, actual equalities continue to exist that limit opportunities for women in several areas: access to the labour market, access to particular professions or sectors, training, promotion to higher positions, working terms and conditions and difficulties combining work and family. Stereotypical thinking, the glass ceiling, double taxation of women and the pay gap are obstructing gender equality in practice.
With this website, the Institute for the Equality of Women and Men is aiming to inspire and support employers in taking gender-conscious actions, with a view to reducing social inequalities between women and men, and between women (and men) among themselves.
Database good practices
The Institute's database functions as a source of information for gaining an insight into the good practices of organisations (private, public, and social profit) that have developed and implemented an effective equal opportunities policy. A great many new good practices that promote gender equality in organisations have been identified and their real-world added value has been verified.
This results in a database of more than 60 good practices originating from organisations of varying sizes and from a range of sectors within Belgian territory.
PARENTS @ WORK
The EU project Parents@Work puts the focus on exchanging and disseminating good practices that promote a work-life balance for men and women. By informing employees and employers of their rights and obligations, the project aims to provide some tools for improving protection and preventing discrimination against pregnant employees, mothers and fathers in the workplace.
The toolkit contains checklists and an e-learning module with the most important legal information, a great many inspirational measures that employers can bring in and good practices for developing a family-friendly policy.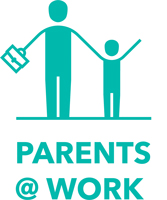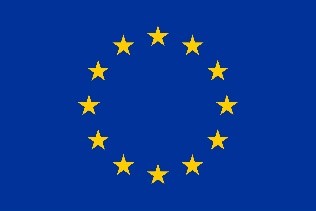 This project is funded by the Rights, Equality and Citizenship Programme of the European Union (2014-2020).